"Oakdale School's vision of success is to provide each student the opportunity to excel, to provide each educator the tools necessary to enable excellence, and to partner with our community to develop responsible citizens who have the ability to positively impact their world now and in the future."
Yearbooks on Sale Now!
Order dates are Oct 1st - Oct 31st. Please make checks out to OAKDALE SCHOOL if ordering through school envelope. You can also order online through Lifetouch by clicking here and entering the yearbook ID code: 7034815.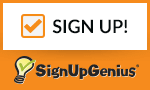 Football
Nov 01 - Good Luck Rockets!! They will be competing in the ORES Finals, this Saturday, at Tenkiller versus Woodall at 4:00. See the events calendar for all the details!
Oct 28 - Rockets are still undefeated! They won their Semi-Final game against NRC, 60-42.
Oct 21 - Congrats!! Our football team won their first round of football playoffs against South Rock Creek 36-0.
Volleyball
Congratulations to our volleyball teams on a fantastic season!! Our Varsity squad posted a record of 9 wins and 3 losses which was a record high for Oakdale Volleyball. Their hard work and determination really paid off. The JV squad had a record of 10 and 8 with a strong finish at the end of the season winning 7 of their last 9 games. The coaches are very proud of each of you!!
Cross Country
Congratulations to our Cross Country Team on a great season! We had many meets where multiple runners finished in the top 25% of their age categories as well as achieving personal best times. Also, we had many 6th graders perform well against much older competitors. Thanks to our coaches for a great season and we look forward to another great one next year.