Head Coach: Tiffany Cone – tcone@oakdale.org
---
2020 Oakdale Cross Country Information:
Is your son or daughter interested in running cross country? If so, here's Information about Oakdale Cross Country for the 2020 season.
The school cross country team is for boys and girls in grades 6, 7 and 8. Your child is welcome to give it a try this summer during voluntary workouts. Please have your child bring a water bottle and make sure they have good running shoes.
VOLUNTARY WORKOUTS
We will have voluntary workouts in June and July.
CONTACT INFORMATION
If you have any questions please contact Tiffany Cone - tcone@oakdale.org
TEAM PRACTICES
Team practices will start in August and will continue every school day, Monday - Thursday until mid October from 3:30 to 4:30.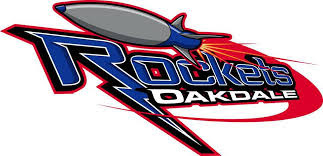 --
Mrs. Tiffany Cone
3rd Grade Teacher
Middle School Cross Country Coach
Oakdale Public School District